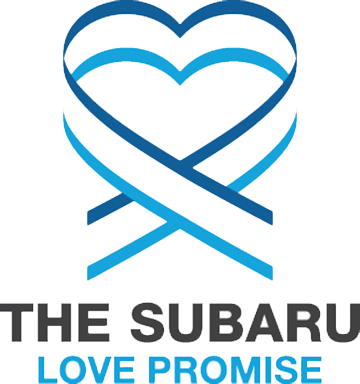 What is the Subaru Love Promise?
Subaru and our retailers believe in making the world a better place and the Subaru Love Promise is our vision of respecting all people. This is our commitment to show love and respect to our customers and to work to make a positive impact in the world.
How is White's Mountain Subaru dedicated locally to the Love Promise?
Our Love Promise can be seen in various partnerships with local charities and non-profits. We're grateful for the opportunity, not only to be a part of our community, but to serve it as well.
Cowboy Joe Club, Central WY Safe Kids, Kelly Walsh HS, Natrona Co HS
Habitat for Humanity, Casper City Marathon, Casper Baseball Club, Casper Cycling Club, Children's Advocacy Project
The Angels Cancer Care Program
Love Promise Stories from White's Mountain Subaru
Subaru and White's Mountain Subaru believe in making a positive impact on the communities in which we live and work. We uphold that belief through our Love Promise Community Commitment. Every month, we select inspiring stories from customers and partners from around our area who strive to support our collective commitment and feature them here
Samantha's Journey to Homeownership - Tess M
In 2012, Samantha Moravetz's life changed forever. She was in a car accident that required hospitalization. Without health insurance, Samantha was overwhelmed with the bills that followed. Samantha, 33, said her desire to become a Habitat for Humanity homeowner was her motivation for becoming debt-free. While growing up, Samantha recalls her family frequently moving, often into a trailer or apartment, but that is not the life she wants for her 7-year-old son Eddie. "I want Eddie to feel he has a place to come home to and grow up in," Samantha explained. "I know a lot of people who don't have that." Motivated by a better life for her family, Samantha resolutely began the slow process of addressing her debt and becoming financially stable. Starting in July 2018, she began applying for Habitat for Humanity's Homeownership Program. It was not until her fifth application that she was accepted. "I wanted the Selection Committee to see how committed I am to the Homeownership Program," she said. "I don't want to depend on anyone for the rest of my life. I achieved where I am through hard work." In Fall 2021, Habitat for Humanity, The Heart of Wyoming began construction on Samantha's property in the Harris Crossing Subdivision. Samantha and her son Eddie will be the 11th family to reside in the subdivision upon its completion With funds contributed by Subaru's Share the Love campaign, future homeowners like Samantha and Eddie will soon achieve their goal of homeownership. Together with White's Mountain Subaru, Habitat for Humanity can continue to build a stronger community by ensuring access to affordable housing. "I want to thank everyone that has helped to make this dream come true for my son and I. Getting to have a home of our own that I know my child will always be able to come back to, even as an adult, is incredible," said Samantha. "This dream would not have been possible without being selected for this program."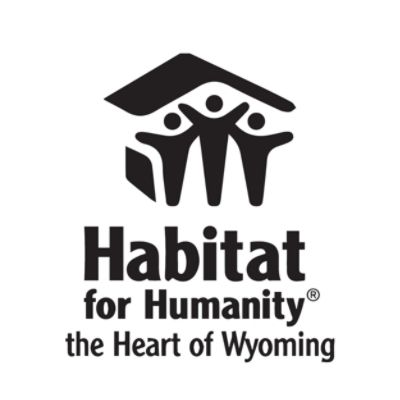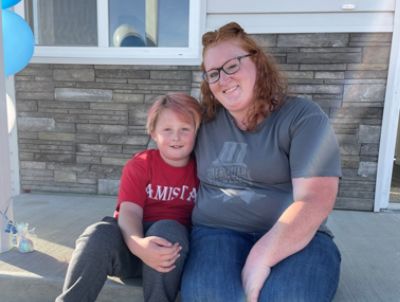 ---
White's Subaru Supports Community Children - Jeff G
Each year since 2019, White's Mountain Subaru has supported Casper's Lemonade Day. Lemonade Day is a fun, experiential program that teaches youth how to start, own and operate their very own business - a lemonade stand! The event promotes business skills, personal responsibility, financial literacy, and teamwork. Through the support that White's Mountain Subaru has given, the Lemonade Day committee has been able to supply eight hundred backpacks each year to participating children in Casper. Each backpack is full of fun items that the children enjoy like toys, coloring books, and school supplies. We couldn't do it without you! THANK-YOU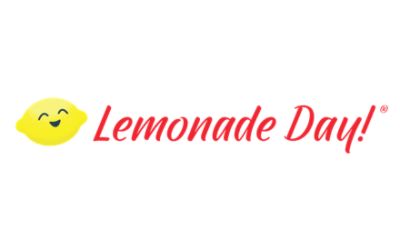 ---
Friends for Life - Christine R
White's Mountain Subaru has been supporting Jason's Friends Foundation in Casper, WY for over 15 years! As a lane sponsor for our annual bowling fundraiser, White's contributes to the 150 Wyoming families enrolled in our program. Jason's Friends Foundation financially assists Wyoming families who have a child with cancer. With our small population, a child that is diagnosed with cancer, brain or spinal cord tumor has to leave the state immediately to seek the critical treatment for their child. White's Mountain Subaru has also supported Jason's Friends Foundation through the Subaru Share the Love program. Thank you White's for being a top notch supporter of Jason's Friends!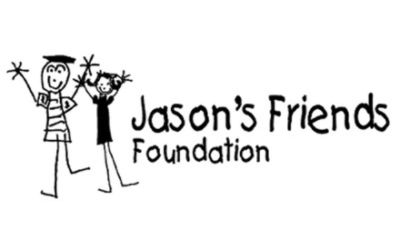 ---
Building More Than Homes - Sara F
This past year, building a home may have looked different, but the mission of Habitat for Humanity, The Heart of Wyoming, has not changed. In uncertain times, it is the commitment of community partners like White's Mountain Subaru and the Subaru's Share the Love that building has continued in Natrona County. After circumstances forced her to sell her home, Sara Fritsinger and her daughters moved in with her parents, where they lived for four years. During this time, Sara was on the waiting list for low-income housing for a year and a half, but still longed for something of her own. Previously employed in the medical field, Sara's career demanded long hours away from her daughters. Wanting to prioritize her family over everything else, Sara left her position and sought new opportunities within the community. Through it all, faith has had an important role in Sara and her family's life. Being highly involved in their faith community at Restoration Church, Sara began volunteering to provide lunch to high school students in need. More than ever, Sara knew she wanted to pursue work that had purpose and where she would make a difference for others. After serving in various roles for the organization, Sara became the church finance manager. Knowing homeownership remained a goal, Pastor Randy Raver shared information about Habitat for Humanity's Homeownership Program and encouraged Sara to apply. During her time with Restoration Church, Sara has seen many people in need and struggled to think that a program like this could be available for her family. "I know there's such a need for affordable housing in Casper," she said. "I didn't want to take something from someone else. It's just amazing there are programs like Habitat." With a new perspective, Sara decided to apply and has since become a future homeowner in the Harris Crossing subdivision. Because of White's Mountain Subaru and the Share the Love Campaign, Habitat for Humanity, The Heart of Wyoming can make homeownership possible for deserving community members like Sara and make it a better place for us all to call home.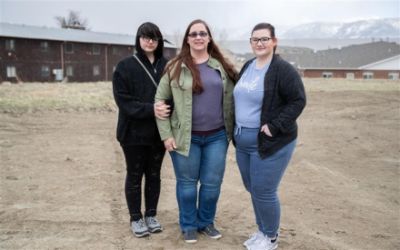 ---
The Angels Cancer Care Program - Brad F
Through the month of October, White's Mountain Motors pledge $100 for every new vehicle sold to be donated to The Angels Cancer Care program. This is a local program to the Casper community and assist with patients going through the battle with cancer. White's Mountain Motors was able to donate $7,000 to our local community!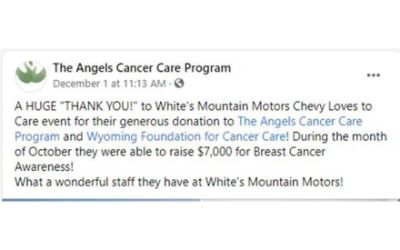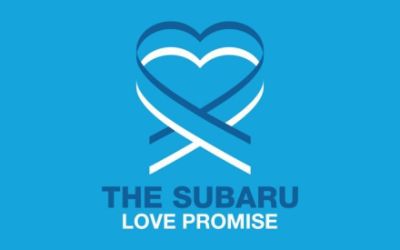 ---
Wyoming Rescue Mission - Brad F
Through the Subaru Loves to Care program, we were able to donate 80 new blankets to the Wyoming Casper Mission. These blankets went to our local small town to help put a little warmth into our local community.
---
Building More Than Homes - Tess M
Habitat for Humanity, The Heart of Wyoming is able build homes because community partners like White's Mountain Subaru see the value in safe, affordable housing for everyone. For Chelsea, finding housing for her and her daughter was harder than expected. Homes within her price range were often foreclosed properties that needed extensive repairs. With limited options, Chelsea began to explore a partnership with Habitat for Humanity. "Having a child, you need someplace you can go right into and not be worried about any health issues," Chelsea explained. Since being accepted into Habitat for Humanity's Homeownership Program, Chelsea is more motivated than ever to become a successful homeowner. "I am ready to take on my responsibility and see this as a new milestone in my life," said Chelsea. "It will be something that moves us forward." White's Mountain Subaru is an example to the community of what is possible when businesses invest in local organizations. It is through the generosity of Subaru's Share the Love campaign and White's Mountain Subaru that deserving families like Chelsea's will soon become homeowners.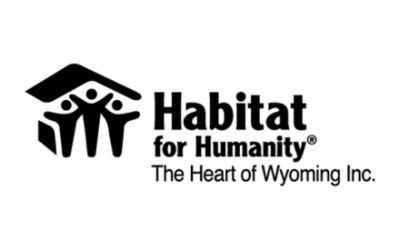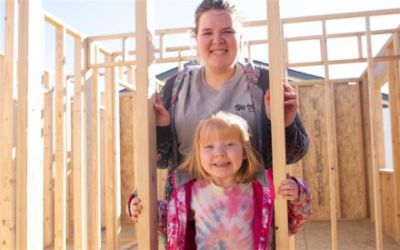 ---
Subaru Provides a Habitat Family's Foundation - Jamie S
Habitat for Humanity, The Heart of Wyoming was honored to be White's Mountain Subaru's Hometown Charity of Choice in 2018. Beyond the community support, advocacy platform, and publicity of the event, the $8,244 donation from Subaru will provide the foundation for the Wilde Family. Currently living in a crowded apartment building with mold issues, Megan Wilde applied twice to be a Habitat for Humanity homeowner. When she was not selected after her first application, she attended Financial Foundations Training, a class with expert instruction on budgeting, creating financial goals, reducing debt, and understanding & improving credit ratings. Her second application reflected the tremendous amount of work and discipline Megan had invested into her household finances, and in March 2019, Megan was selected to partner with Habitat for Humanity to build her own home. Now, with the help of White's Mountain Subaru, the Wilde family will have a strong foundation to continue building on.
---
Subaru and NWF Loves the Earth - Susan M
Our 5th graders worked to beautify our school by weeding, planting the flowers from Subaru and creating a rock garden.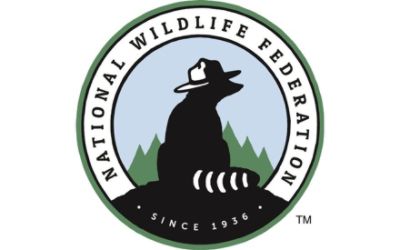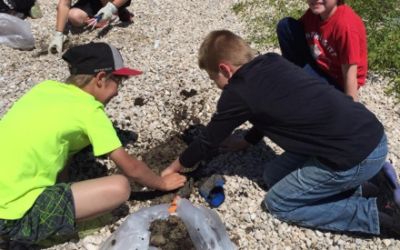 ---
Jason's Friends and White's Mountain Motors - Jason's F
White's Mountain Motors and Subaru of America teamed up to raise almost $10,000 for Jason's Friends Foundation during our Share The Love event. Jason's Friends Foundations mission is to assist Wyoming families whose children suffer from childhood cancers or brain or spinal cord tumors by providing non-medical financial assistance, advocacy and encouragement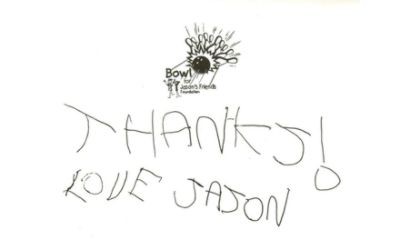 ---